XIE Pinhua's research group in Anhui Institute of Optics Fine Mechanics (AIOFM), Hefei Institutes of Physical Science has made new progress in the research of high-sensitivity detection of atmospheric OH radicals.
Atmospheric oxidation capacity is one of the key factors affecting regional pollution, global climate change and atmospheric ecological environment. OH radical is the most important oxidant in the atmosphere, and plays a central role in the removal of primary pollutants and determine the formation of secondary pollutants.
In the meanwhile, air quality has deteriorated over the past two decades owing to the rapid growth in economy in China. It is necessary to carry out a series of field observations of OH radicals with high accuracy for studying the potential unknown reaction mechanisms in polluted environments.
The researchers have developed a set of a ground-based system for the tropospheric OH radical measurement based on LIF (AIOFM-LIF) by solving the problems of high-efficiency laser coupling, low-loss sampling of OH radicals, high-sensitivity fluorescence detection and accurate calibration of the system.
After a series of optimization and the setup of OH radical standard source with high accuracy, the accuracy of OH radical measurement for the system was greatly improved. The dependence of the system detection sensitivity was quantified at various ambient water vapor and laser power.
AIOFM-LIF system has been deployed in Shenzhen, China, during the STORM campaign for the first time. An analysis between measured OH and j(O1D) showed a high correlation, and OH radical concentration was strongly influenced by solar irradiance. The nonlinear dependence of OH concentration on NOx was observed during this campaign.
The first deployment of AIOFM-LIF system has demonstrated its suitability for measuring OH radicals with high sensitivity and accuracy in a polluted environment, and its potential application in more field observation was anticipated.
This work was funded by National Key R&D Program of China, the National Natural Science Foundation of China and the Strategic Priority Research Program of the Chinese Academy of Sciences.
Link to the paper: Development of a field system for measurement of tropospheric OH radical using laser-induced fluorescence technique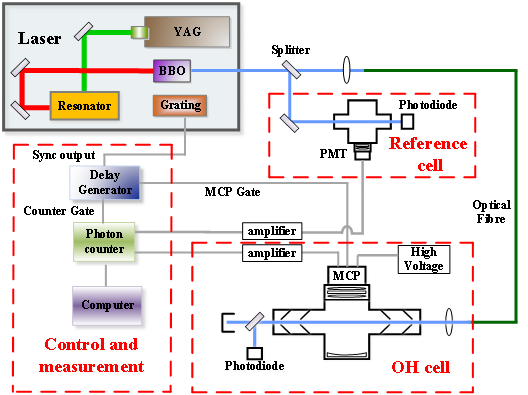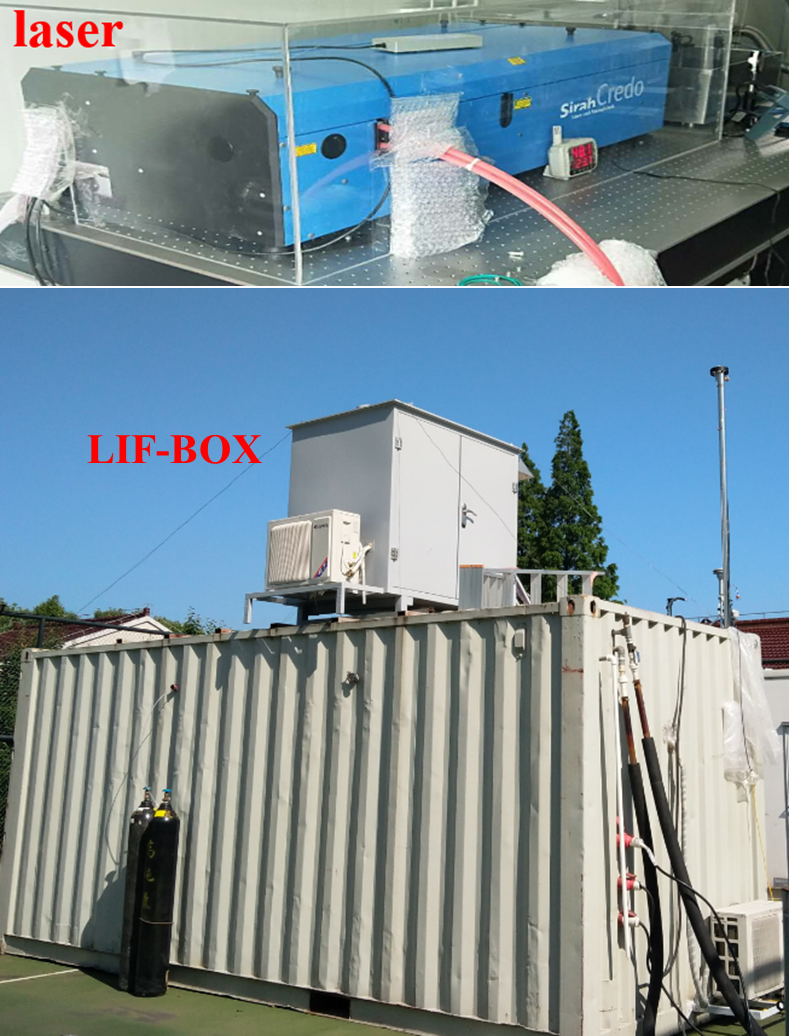 The diagram of the AIOFM-LIF system and the box and laser of AIOFM-LIF (Image by WANG Fengyang)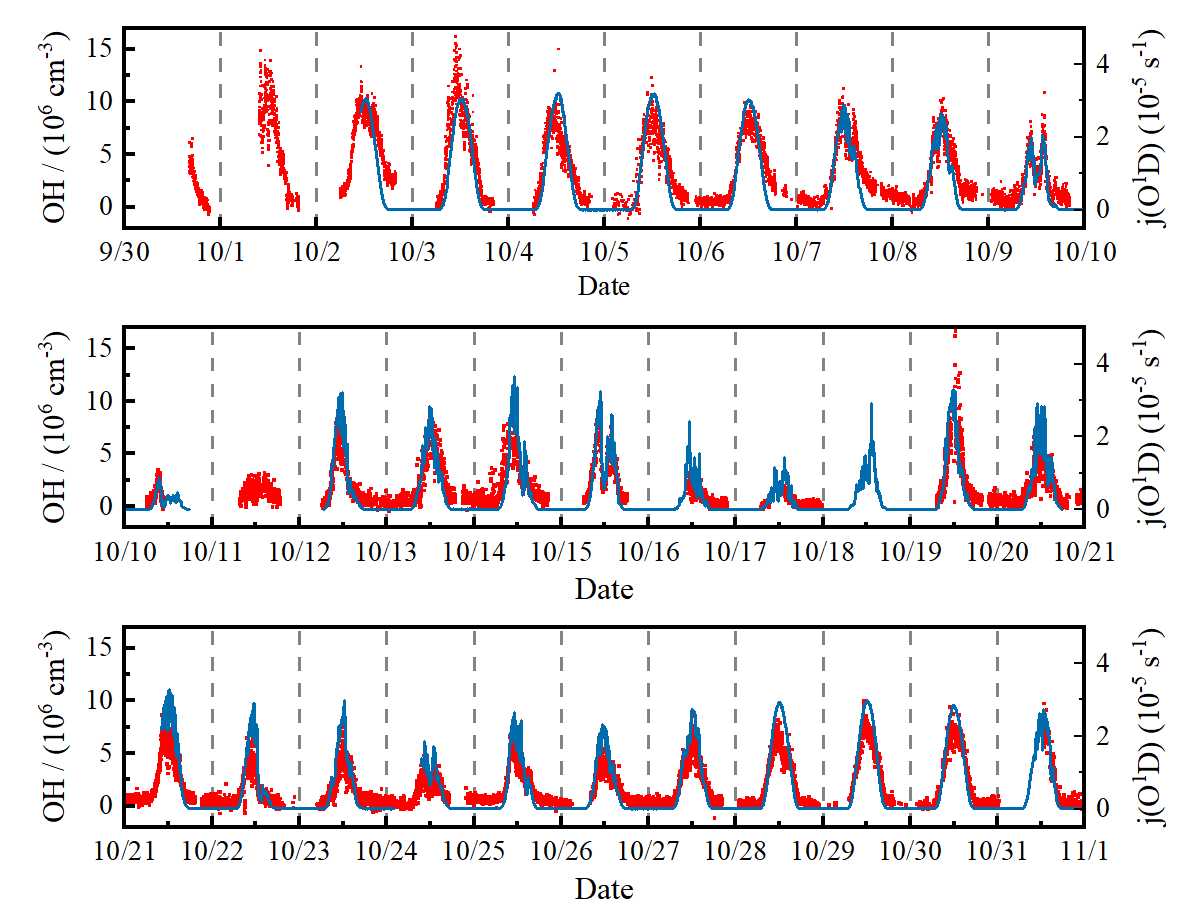 Time series of OH and j(O1D) during the STORM campaign from September 30 to October 31 (Image by WANG Fengyang)